Healthy soup recipes
Click Google's new "+1" button if you like this page!
Healthy soup recipes benefit your body and soul on so many levels. They help you to slow down aging process, lose weight, and maintain your heart health. You might not realize that healthy soups are ideal for delivering minerals to your body cell, therefore keeping you hydrated and your energy level high. Enjoy my well tested easy healthy soup recipes collected from all over the world.
What makes these soups so beneficial for one's health? All healthy soup recipes here provide balanced nutrition. All of them are low in fat, include a healthy dose of complex carbs, protein, fibre and minerals. Most of them contain no animal protein or cholesterol. None have MSG or hydrogenated fats. They are collected from all over the world, from Japan to South America and some are modified for quicker cooking time - pick the one that suits your palate and enjoy!
Cabbage soup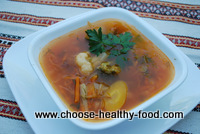 Known for its healing, nourishing properties, cabbage soup is also a great aid in weight loss. Many people mistakenly assume that cabbage soup diet only allows for cabbage boiled in water. For seven days, they suffer through every spoon of it. There is no need in such sacrifize! Cabbage soup could contain very little calories. yet have very rich taste due to herbs, spicas and vegetables in it.
Russian cabbage soup with frozen veggies
Cabbage borscht
Cabbage borscht is one of the most popular meals in Eastern Europe. Beets not only add that unique bright crimson colour to borscht, but also enrich it with unique set of vitamins, minerals and betain, an important anti-inflammatory element that got its name from Latin for beets: "beta". Betaine is known to improve your mood and strengthen immunity, it aids metabolism of fats, cleanses blood and liver and helps in decreasing blood pressure. Add to this anti-cancer benefits of beets, paired with the spectrum of vitamins and fiber, blended togehter in your spoon of borsht, and you will easily understand why cabbage borscht is considered a health food.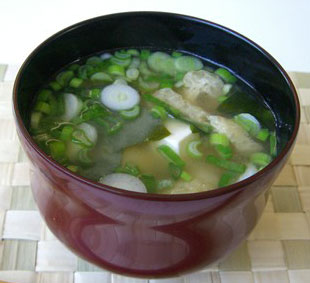 For centuries, miso was used in the Far East as a remedy for a number of health problems, including cancer, poor digestion or acidic conditions. Modern scientific studies had confirmed this reputation of miso as one of the nature's most powerful healing foods. Due it's unique double-fermentation process and a mix of ingredients, miso soup is not only a tasty meal, but also a healing agent.

Ultimate miso soup
Low carb cream of broccoli soup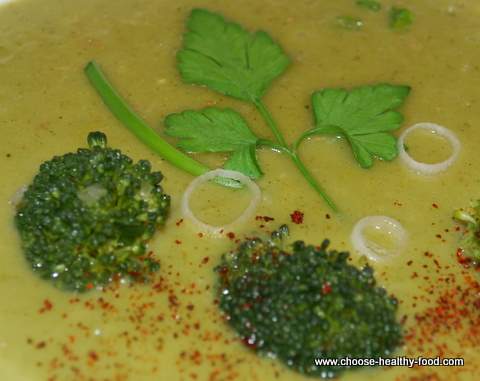 In a classical cream of broccoli soup, the goodness of broccoli is negated by infusion of fats and carbs. Not in this low carb low fat version! This vegan soup is so quick and easy to prepare, a teen can do it.



Low carb cream of broccoli soup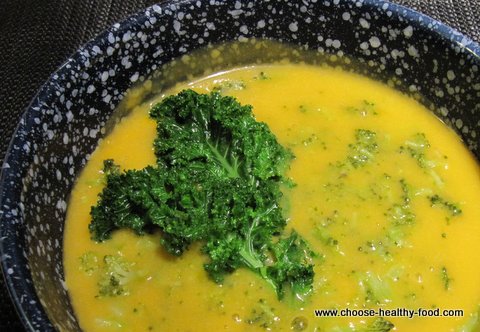 Easy to make, comforting vegan kale soup recipe with potato and broccoli. Very tasty and good for your heart and waistline.
Sweet potato broccoli soup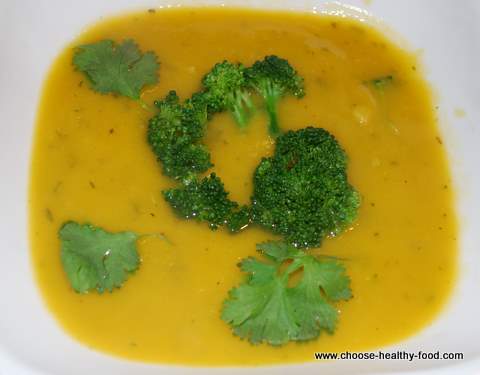 Cooking for the whole family? Make extra. This soup disappeared from the radar before I even made an attempt to pack it into my healthy pre-workout lunch. Some family members added croutons and cheese, others ate two portions without adding anything. The secret is in herbs and garlic, they make this vegan low fat low calorie soup taste like an exquisite restaurant meal.
Sweet potato broccoli soup
Sweet potato carrot soup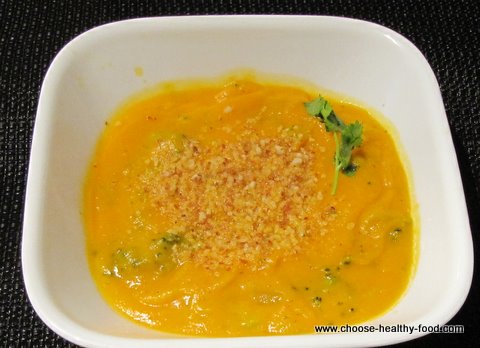 Vegan, simple, gluten free, zesty delicious soup suitable for weight loss diet. One of the best I've tried.

Sweet potato broccoli soup
Pumpkin soup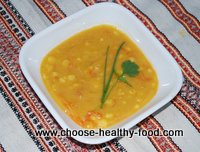 Pumpkin soup is popular in South America, and for a good reason. It's bright, filling, inexpensive, easy to cook, and extraordinarily good for you. It is that sweetness of a pumpkin combined with a crunchy texture of corn that makes you reach for another bowl of it. In one cup of cooked pumpkin, you will find the whole spectrum of vitamins and minerals that your body craves: * Calories 49 * Protein 2 grams * Carbohydrate 12 grams * Dietary Fiber 3 grams * Calcium 37 mg * Iron 1.4 mg * Magnesium 22 mg * Potassium 564 mg * Zinc 1 mg * Selenium .50 mg * Vitamin C 12 mg * Niacin 1 mg * Folate 21 mcg * Vitamin A 2650 IU * Vitamin E 3 mg
Pumpkin soup
Kale Soup Recipe For Weight Loss
This soup is very versatile:
If you are on the cabbage soup diet, remember that kale is from the cabbage family. This soup is a nice variation of a cabbage soup for you.
If you are on the bodybuilding or weight loss program, this is a low calorie high protein meal for you.
If your family insists on a non-vegetarian meal, cook an italian sausage separately, chop it, and add to the individual bowls. You can also add chicken or turkey, remained from the dinner, into it.